Forum Posts
In Beauty Forum
At LavishBeautybySidney I make the creation of perfect eyebrows possible, to ensure you have the best results possible it is important you follow these aftercare instructions: *IT IS EXTREMELY IMPORTANT YOU DO THE FOLLOWING AFTER YOUR MICROBLADING PROCEDURE. FAILURE TO DO SO MAY RESULT IN SCARRING, INFECTIONS, PIGMENT LOSS, OR DISCOLORATION.* Day 1: To help minimize scabbing once your eyebrows start healing it is recommended you lightly dab the microbladed area with a cotton round/ ball a few times per hour to help remove oozing. Day 2: Use a clean finger to apply a small amount of the microblading aftercare ointment to the microbladed area. Do not apply the ointment unless the area is dry. Less is more when considering how much ointment to apply; the amount applied to each eyebrow should be comparable in size to half of a grain of rice. Day 4: At the start and end of each day, use your clean fingertips and a mild antibacterial soap, like Cetaphil, to gently cleanse your eyebrows for 10-15 seconds. Keep in mind the cleansing shouldn't be a thorough scrub-down, it just needs to be done by rubbing the microbladed area in a soft, smooth manner. When rinsing, be sure to rinse every trace of soap from the microbladed area. Dry the entire eyebrow area completely by blotting it with a clean tissue. It is CRUCIAL to AVOID the following during the last 14 days: Touching the microbladed area except when washing or applying aftercare ointment. Scratching, picking or peeling the microbladed area, as it can cause scarring and/or color loss. Applying any makeup, moisturizer, lotion, or sunscreen to your eyebrows. Sun exposure - sun tanning - salon tanning Laser or chemical peels, and any other form of exfoliation. Exercise - participating in sports and activities that induce perspiration Long, hot baths or showers - jacuzzis - saunas - swimming Applying any creams to your face or neck containing retinol or glycolic acid. Engaging in tasks like heavy household cleaning where airborne debris can become prevalent. Drinking excessive amounts of alcohol, as it can cause wounds to heal slower. Transportation in open-air-vehicles where strong wind is likely, for example; driving in cars with windows down, convertibles, motorcycles, bicycles, and boats. Below are some stages your eyebrows will go through when healing, DON'T PANIC, it is normal.
In Beauty Forum
At LavishBeautybySidney I make the creation of beautiful eyelash extensions. Remember eyelash extensions are an investment so it is important to upkeep them to achieve the best retention. Here are a few tips to help you upkeep your beautiful lashes: Avoid getting your lashes wet the first 24-48 after application. Wash lashes daily after 48 hours. Dry lashes well with a cool setting on your blow dryer or a lash fan. Use oil free makeup, makeup remover, and skincare. Brush lashes as needed. Sleep on your back, if you are a side sleeper it is recommended to use a lash extensions sleeping mask or a travel pillow. No mascara. Do not pull or rub eyelashes. Do not curl them. Get them professionally removed if needed. Now you can enjoy beautiful lavish lashes! xo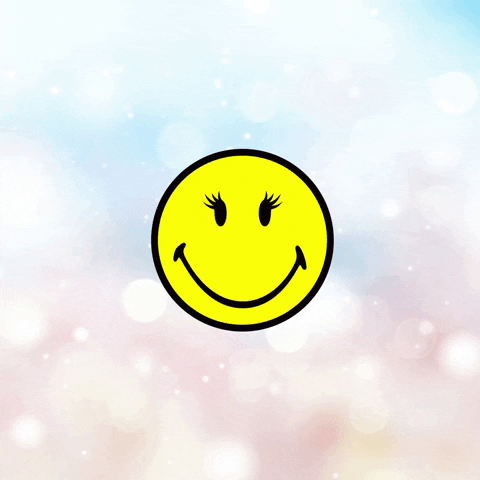 In Beauty Forum
Having beautiful lavish lashes is amazing! So to keep those lashes looking luscious fills are recommended on average about 2-3 weeks apart. Usually and ideally, you should come back for a refill around the second week. During this period, not a lot of your lashes will shed, and they will still be easy to work with. However, if you come back with less than 40% of lashes, you will need a new set. Some people have faster or slower growth cycles. There are several factors that can cause those extensions to shed before their time, this will depend on you and your upkeep, as well as maintenance. Here are some skincare tips to help: Don't use oils- avoid oils in makeup and skincare, as oils breakdown lash glue and don't allow it to completely set when it is not yet dry. Don't use lash curlers or mascara- your lashes are already long and beautiful. using mascara causes them to clump together and can cause you to ripe your lashes out if you curl them as extensions are glued onto your natural lash. Avoid water and sweat- try to expose your lashes to minimum heat and water, especially during the first 48 hours after just having your extensions done. Let the glue settle and bond with your natural lashes, and slowly go back to your everyday routine. DON'T FORGET TO WASH YOUR LASHES!- When you clean your lashes regularly, you are helping to keep your natural oils at bay. Cleansing regularly also helps prevent premature lash shedding. ... THE SCARY TRUTH: When you skip your daily lash cleanse, your lash follicles can get clogged with oil, dirt and debris, which can make it difficult for new lashes to grow and can cause a bacteria to build up overtime. Once bacteria starts to build up, it can cause your oil glands along the lash line to get inflamed which will result in lash loss. This is a condition called Blepharitis and you DO NOT want it. The good news is that this can all be prevented by simply cleaning your eyelashes on a daily basis.